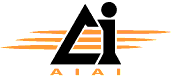 The Capability Description Language CDL
This is the official home page of the Capability Description Language CDL project. This was work performed by Gerhard Wickler (Home Page: http://afrodite.itc.it:1024/~gw) during PhD studies at the University of Edinburgh in association with the O-Plan project.
The Thesis - Using Expressive and Flexible Action Representations to Reason about Capabilities for Intelligent Agent Cooperation.
The Software and Documentation (incl. the Java Agent Template) is available as a single Unix tar file (4.1MB).
Paper: Capability Representations for Brokering: A Survey - Gerhard Wickler and Austin Tate, November 1999.

Page maintained by a.tate@ed.ac.uk, Last updated: Mon Feb 28 10:08:32 2011